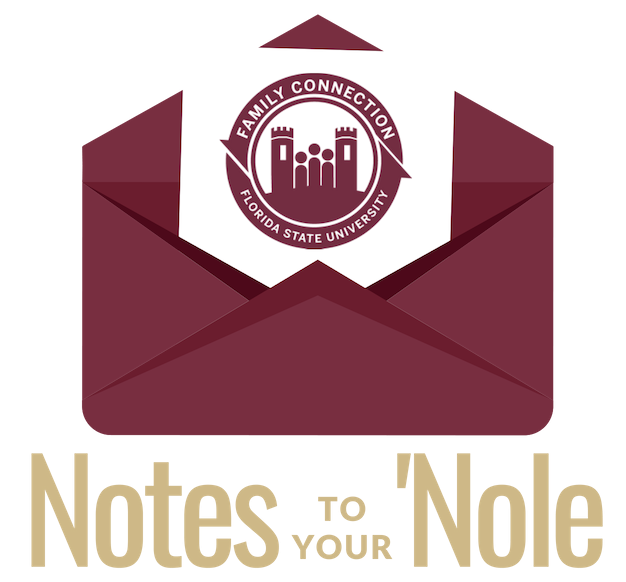 New Student & Family Programs has developed a program, Notes to your 'Nole, to help you and your student with this transition and hopefully to combat the onset of homesickness.
Notes to your 'Nole invites parents, family members, and friends to write and submit a letter to their Florida State University student through our online submission form. From here, we'll format the note, print it, and deliver it to your student during the first three weeks of school, which is typically the toughest time during the transition.
Click Here to Submit Your Note
All notes must be received by Friday, August 30, 2019 at 5:00 pm (EST).