Online Pre-Orientation is a tool designed to help you transition to college and give you some foundational knowledge about being a student at FSU. Consider it your first step in your Orientation experience! Online Pre-Orientation is a requirement and all students must complete it before participating in your Virtual Orientation.  
FAQs
How do I complete the Online Pre-Orientation requirement?
Students can log into their MyFSU account by visiting http://my.fsu.edu. From there, students should see the following text in the Admissions section, "Have you completed the Online Pre-Orientation Module? CLICK HERE to log in and complete it." Click the link and log in using your FSUID and password.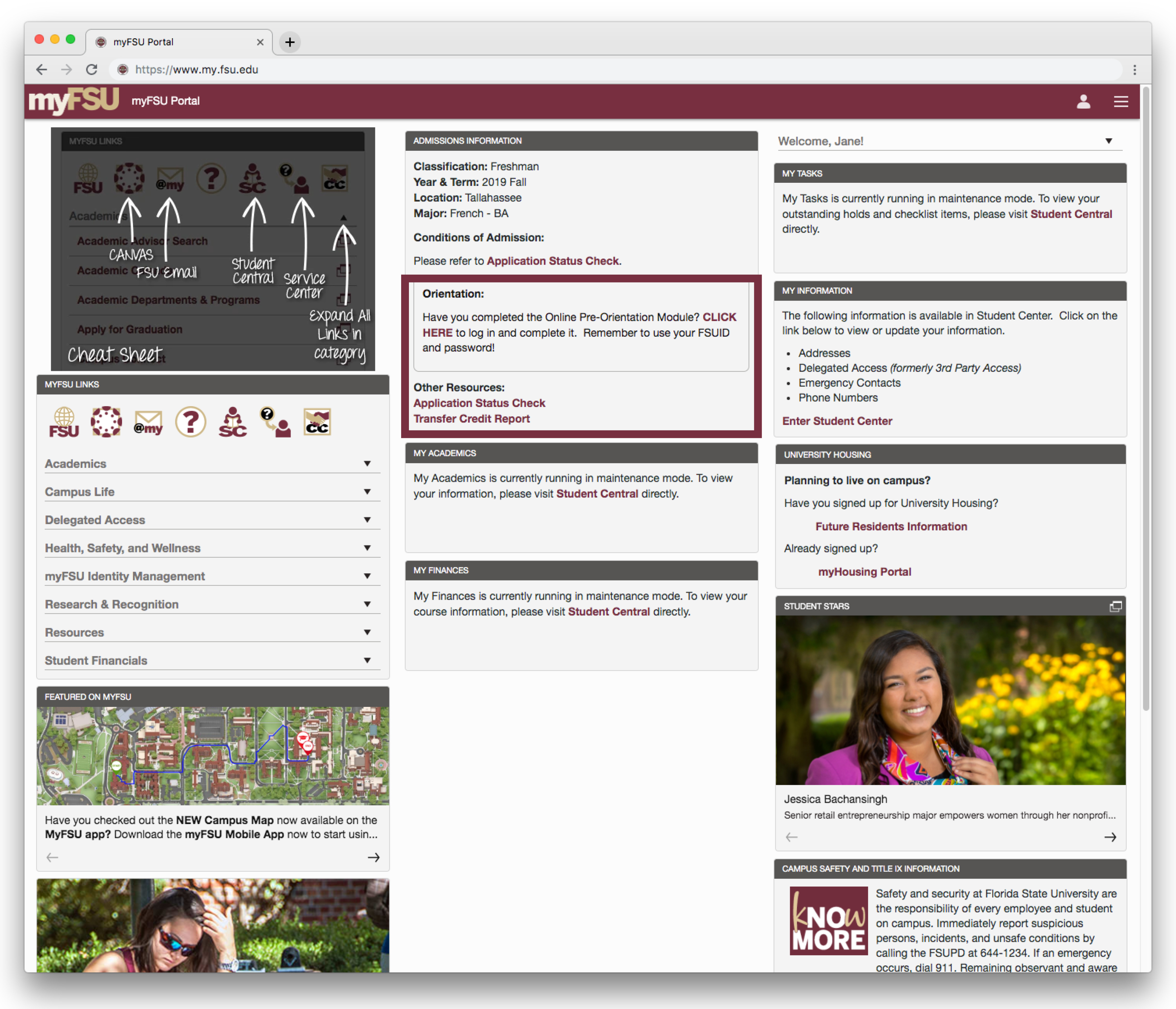 How long will the Online Pre-Orientation take to complete?
The Online Pre-Orientation should take approximately 2 hours to complete. Within this timeframe, you will learn about academics, involvement, campus resources, safety and wellness, finances, and next steps for your Virtual Orientation. 
Can my family member complete the module as well?
Yes! Family members can create a guest account and log in to complete the module as well. This information is especially great for families who are not able to attend orientation with their students. To do this, families can visit http://my.fsu.edu and make sure to log in via the Guest tab. From there, under Resources, scroll down to Online Pre-Orientation on the left hand side of the page. From there, family members create a log in and access the module.