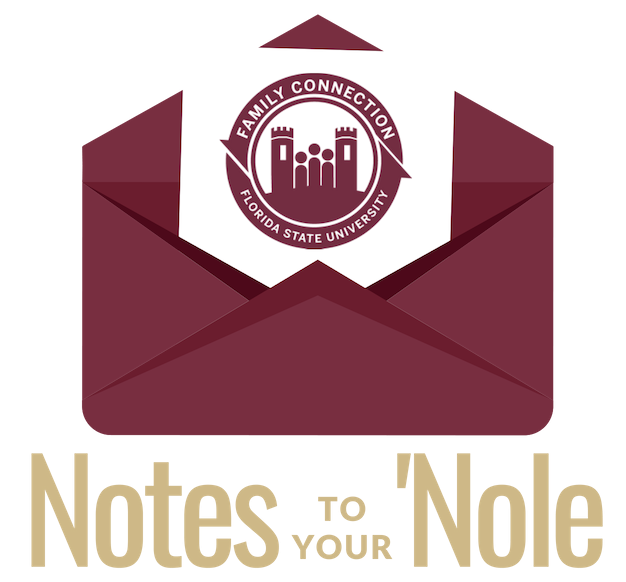 Notes to your 'Nole invites parents, family members, and friends to write and submit a letter to their Florida State University student leading up to the start of the semester to combat homesickness. New Student & Family Programs formats letters submitted through our online submission form and delivers them to students during the first three weeks of school, which is typically the toughest time during the transition.
Submissions are not currently being accepted.
 
Please include the following in your submission:
Student Name (first and last)
EMPLID (usually a 9-digit number that begins with 200)
Residence Hall
Address (including U-Box number)
Email Address
For information on shipping and mail services on campus, visit https://obs.fsu.edu/student-mail-and-storage.